Up until Chronicall v3.95, you could not back up recordings and had to do it manually via the steps at the bottom of this article.  This is a new feature on Chronicall v3.10.
Backing up audio recordings stored by Chronicall
1. Go to Admin(System) and select Manage Backups.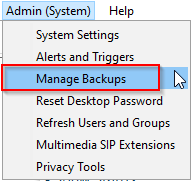 2.  Select Export Recordings.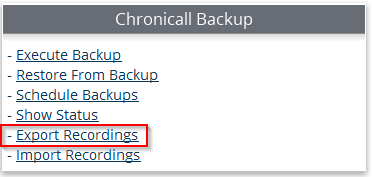 3.  Select the Date Range you would like to backup for your audio recordings, or check the box if you would like to download all recordings.  You can also specify which format you would like to download the recordings in as .spx (recommended) or .wav.  Keep in mind if you choose .wav, it will be a much larger backup.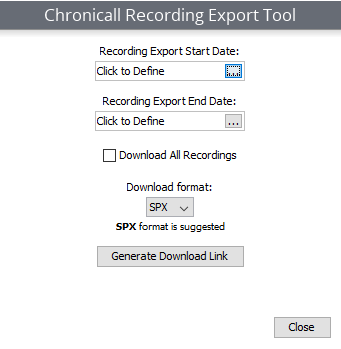 4.  Select Generate Download Link, to generate a link to the selected downloads.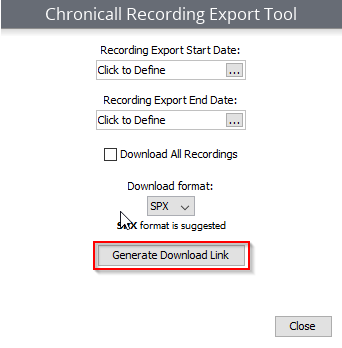 5.  Input this link into a web browser to connect to the Chronicall server, and download your selected recordings.  You are done!
Manual Backup for Recordings
The recordings are located in the "0" folder in the storage pool path. The file structure is very important to the process Chronicall uses to recall recordings. To preserve it, the best option is to copy the entire "0" parent folder to your backup location.
Recordings are also dependent on our database, so it's always a good idea to schedule regular database backups.