Communication Manager has an option for AUX codes. Chronicall can report on AUX codes it just needs to be set up and configured accordingly.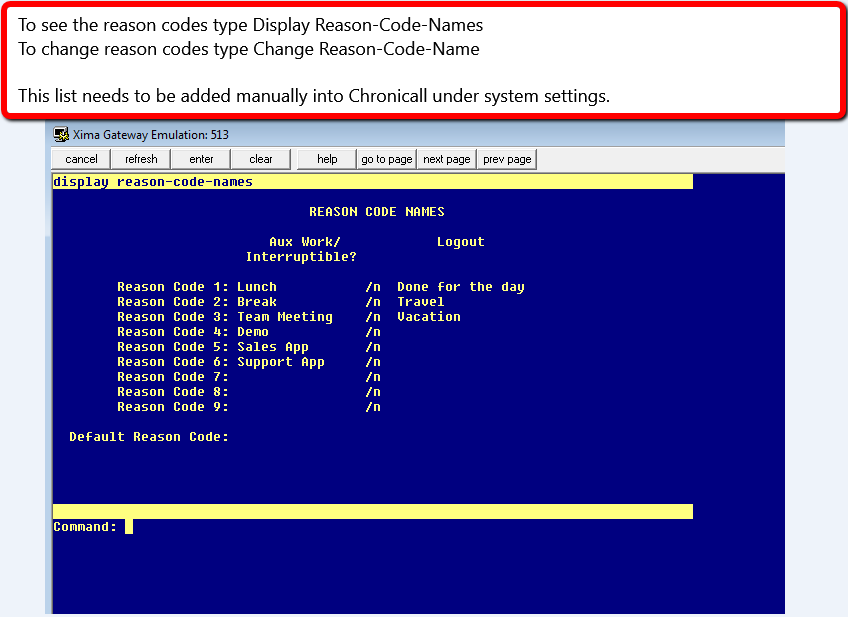 To see the reason codes type "Display Reason-Code Names"
To change reason codes type "Change Reason-Code Name"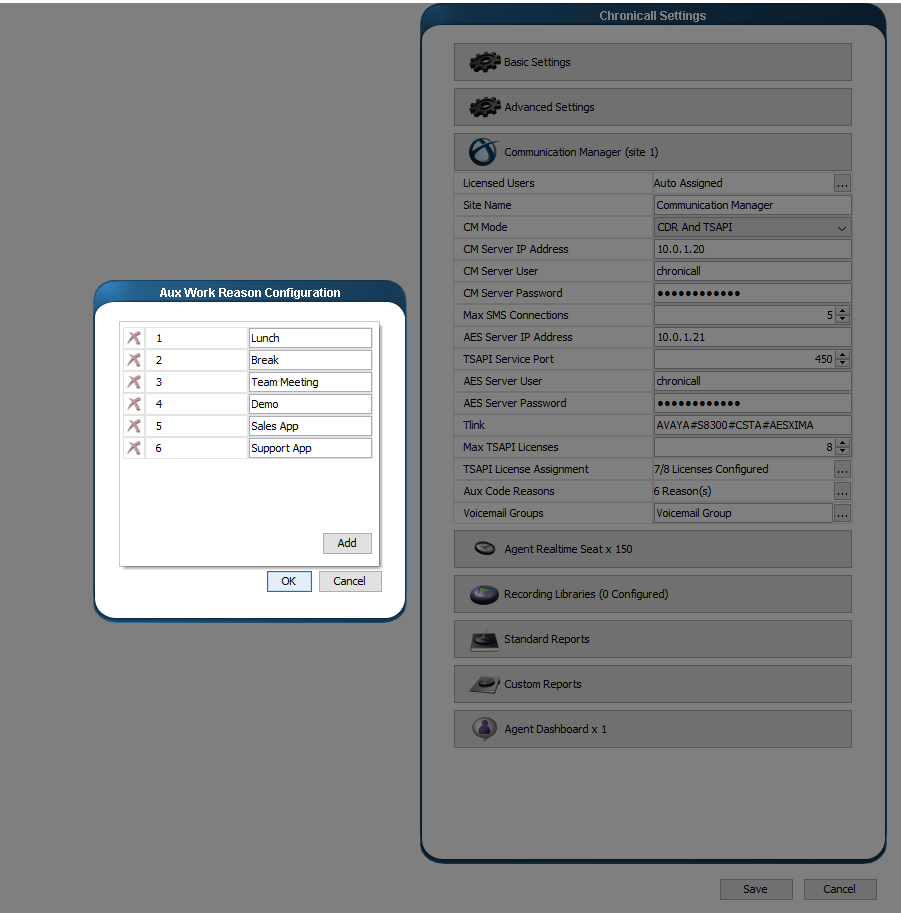 This list needs to be added manually into Chronicall under the system settings section. The second screenshot shows this.