Communication Manager has an option for AUX codes. Chronicall can report on AUX codes it just needs to be set up and configured accordingly.
**Keep in mind this can only be monitored via Realtime. To do so, license a station with a TSAPI License and assign a Realtime User License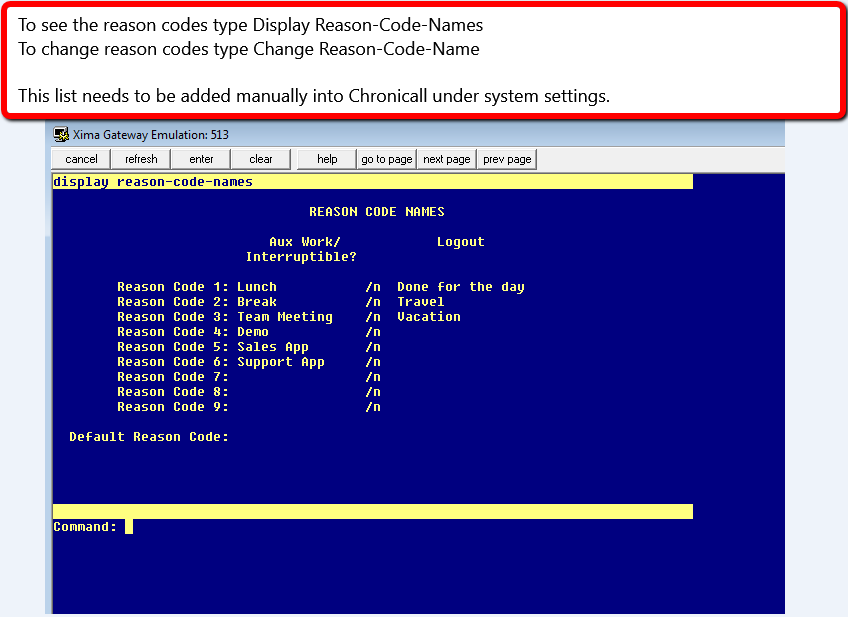 To see the reason codes type "Display Reason-Code Names"
To change reason codes type "Change Reason-Code Name"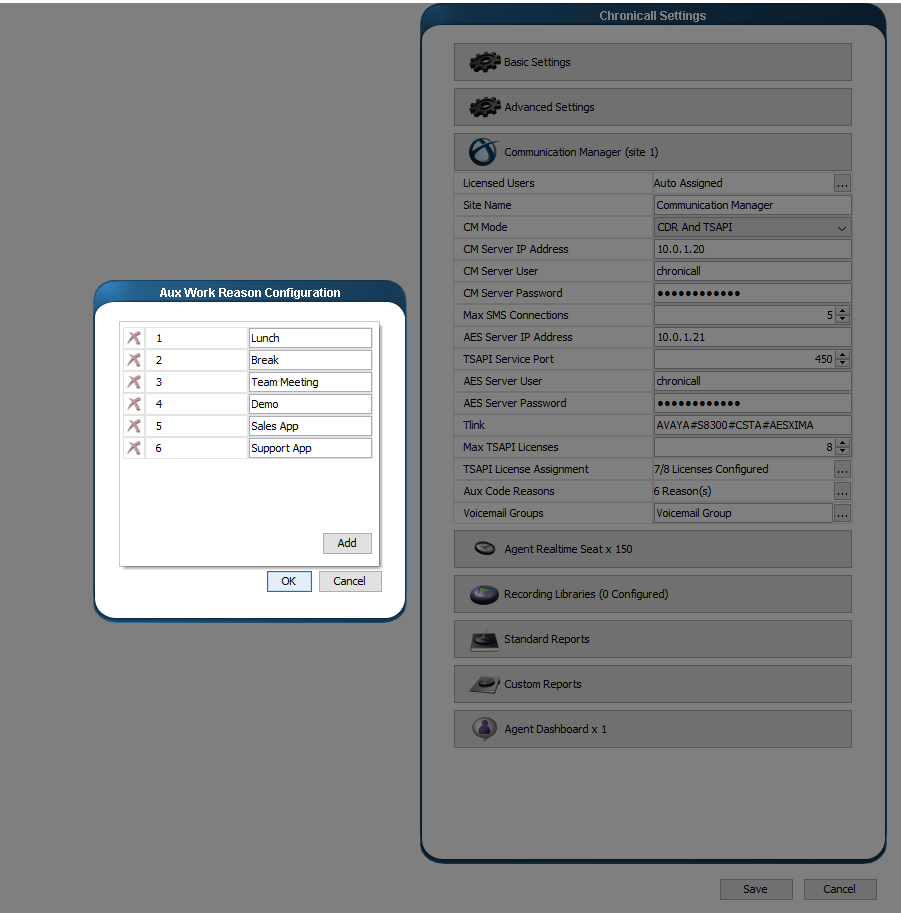 This list needs to be added manually into Chronicall under the system settings section. The second screenshot shows this.