For Chronicall installations operating on Avaya CM (also known as Aura or CM), Chronicall is able to integrate and pull in-depth JTAPI (Java Telephony API) metadata to the TSAPI (Telephony Service API) that reports to the AES (Application Enablement Server) which then sends it to Chronicall! In order to do this though, we need to license the station with a TSAPI License. Chronicall can use Basic TSAPI Licenses. Further below are the steps to doing so.
Initial Setup
In the initial configuration of Chronicall, part of the process is to provide the software with the correct amount of available TSAPI Licenses (before providing that amount, confirm license availability on the WebLM server). After that, select the relevant stations. Screenshot below for reference:
NOTE: You will only see stations here that have a basic Chronicall logging license assigned available to be assigned a TSAPI license here.




Post-Setup
If it has been a while since the initial configuration, you still can administer TSAPI licenses. Steps below for reference:
After confirming the station is licensed as a monitored user by following this guide (click here) proceed to the first step
First, Navigate to Admin (system) -> System Settings: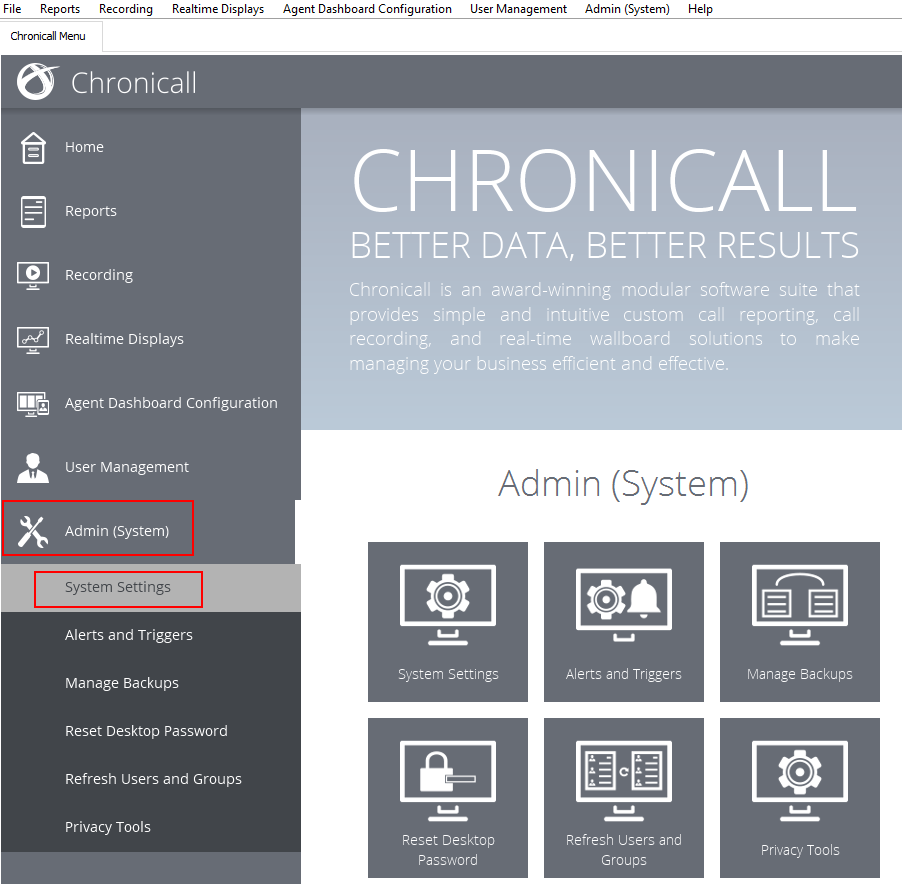 Then, select Communication Manager (site 1) -> TSAPI License Assignement (three dots to the right)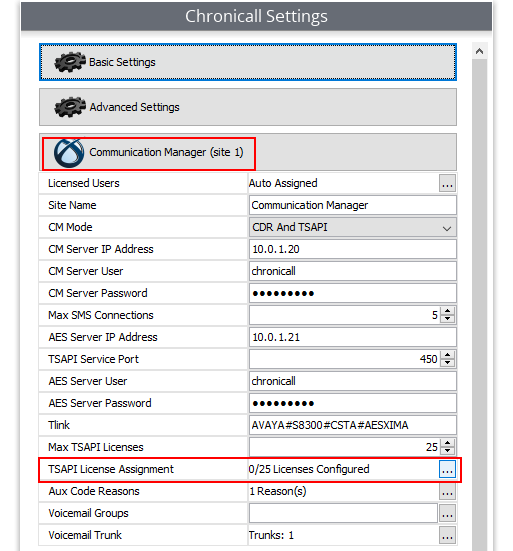 After that, select the relevant stations here and save your settings