In order for agents to take calls from the Skill Groups, the following must be completed:
They must be logged into their phone.
They must be logged into Agent Dashboard.
They must have their voice channel activated.
They must be logged into the Skill Group.
They must be off Do Not Disturb.
Once the following has been met the Agent's Dashboard should be similar to the one below: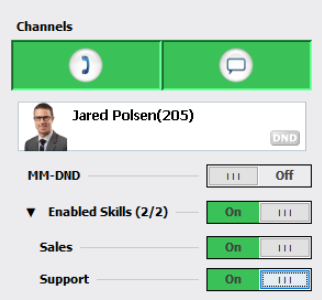 Green means ready and able to take calls.
Once all the requirement have been met agent will receive calls through the skill groups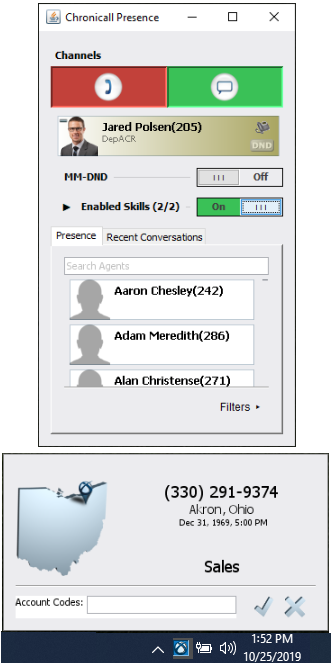 Note: The Agent Dashboard tool is NOT a softphone. Agents still have to log into their phones.