For environments utilizing Multimedia Voice, you can configure Chronicall Dashboards to either allow agents to toggle their skill groups OR to hide the skill group options.
The setting to accomplish this is located in Admin - System Settings - Multimedia Voice.  The setting is called "Hide Skill Enable":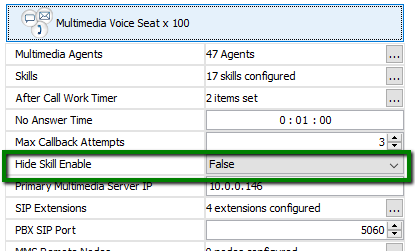 If set to "False", agents will be able to place themselves in and out of skill groups. If set to "True" the agent will not be able to control their group enrollment and will only have the option of "User Ready"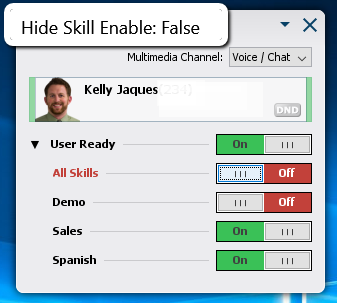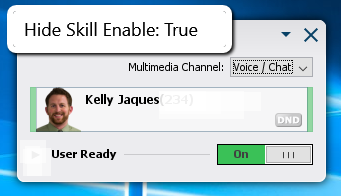 Please note if the agent is NOT able to see their skill groups, it is up to an Admin or Manager of Chronicall to enable and disable the agents from their skill groups. By default, they are NOT enabled to all skill groups.
This can be done by right clicking on an agents name in Group Timeline or Agent Timeline and selecting "Enable" for the appropriate skill groups.
*The agent needs to be logged into their dashboard during this change.