Chronicall let's you test whether or not your SIP extensions have registered with Multimedia. If you have not already configured your phone system to work with Multimedia, please see this article or reference your installation guide.
To test your SIP extensions, expand the Multimedia Configuration on the Main Menu and select Multimedia SIP Extensions.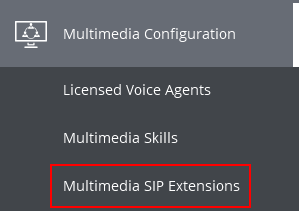 You will see a SIP Extensions page appear.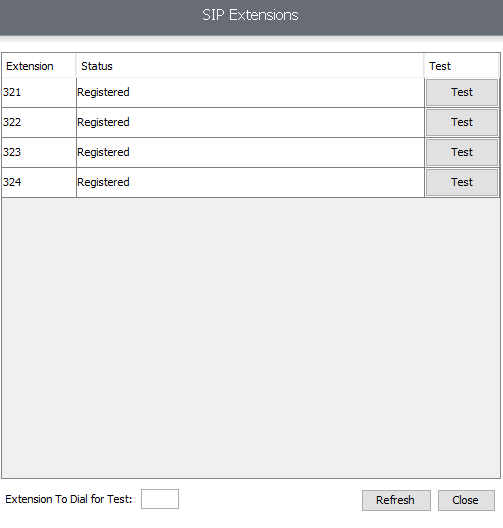 Here you can see which extensions have been added within the System Settings and their status. The status will show Registered if the extension has successfully connected with Multimedia.
To test a SIP Extension, enter your extension number within the Extension To Dial for Test box at the bottom of the window. Once you have entered your extension (be sure that you are not on DND!), press the Test button next to the SIP Extension you wish to test. Your phone will ring when successful and a message will play once you answer.