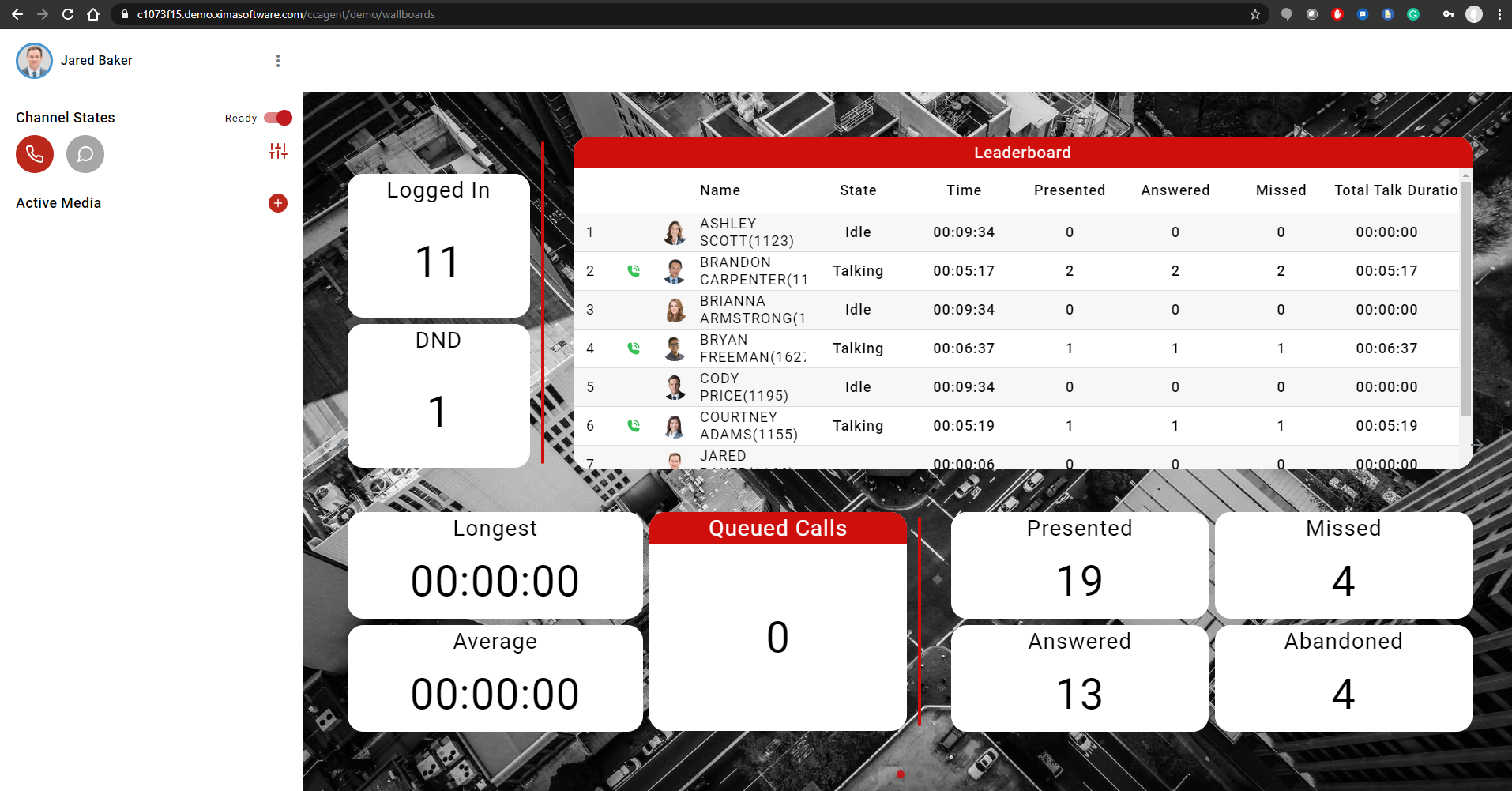 The Contact Center Agent Client (CCAC) offers the ability to display one or more wallboards to the agent.
First, you must construct an HTML wallboard or use an existing HTML wallboard. As a reminder, the HTML UI is accessed via a browser (Chrome or Firefox) using http://<server IP Address>:9080/web
To assign the wallboard to be included in the agent's CCAC, you'll need to share it with a role the agent is assigned.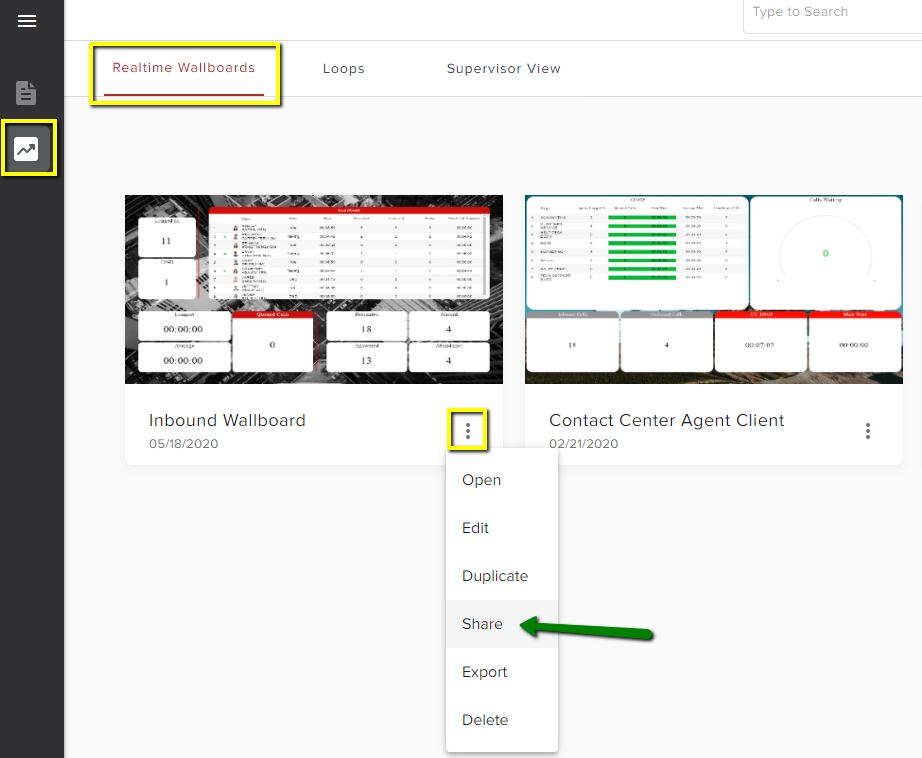 Select the agent's Role: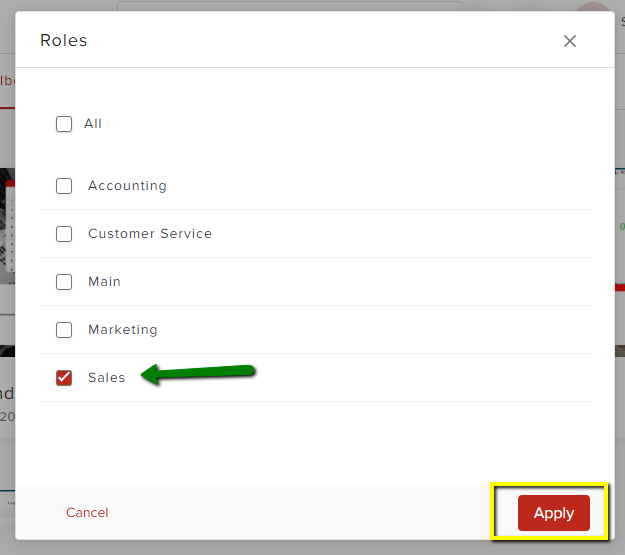 Note: If you do not see an existing group/role that the agent is assigned to, you'll need to configure an applicable role for the agent and all others who should see this same wallboard. Roles are created by an Admin level user of the software and must be configured in the Desktop Client. See instructions for configuring a role here.
Once the wallboard has been shared with a role the agent is assigned, you'll need to have the agent log out and back into the CCAC to see the wallboard(s). The agent may need to select to view the wallboard if they are currently viewing another screen of data: