(Note: Recording pool migration functionality is still being added to Chronicall/ACR 4.0. It will become available in a future update)
You can migrate call recordings to a new storage location through the Chronicall Recording Library settings. First, you need to navigate to Admin (System) > System Settings > Recording Libraries > Recording Libraries.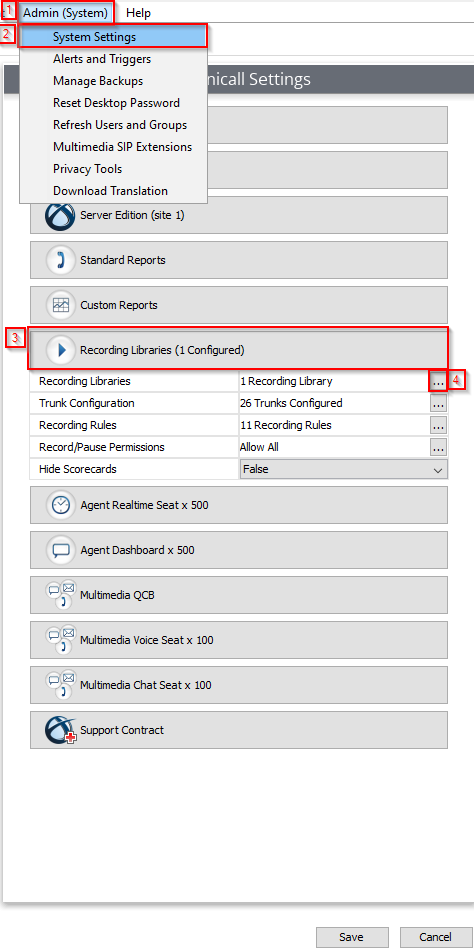 Next, highlight the desired Recording Library instance and click Edit.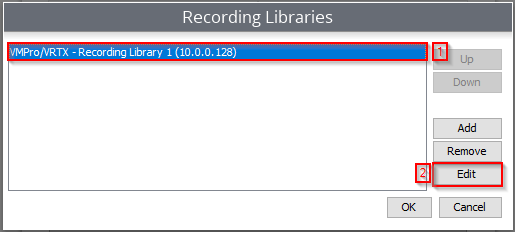 Now click on the ellipses next to Configure Drive Pooling.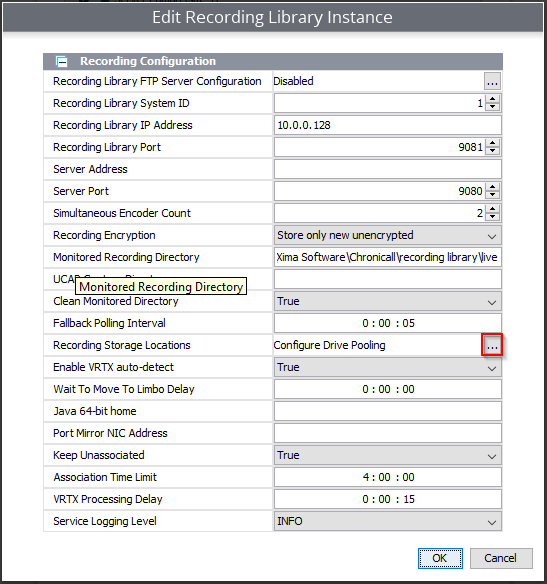 Then click on New Storage Pool.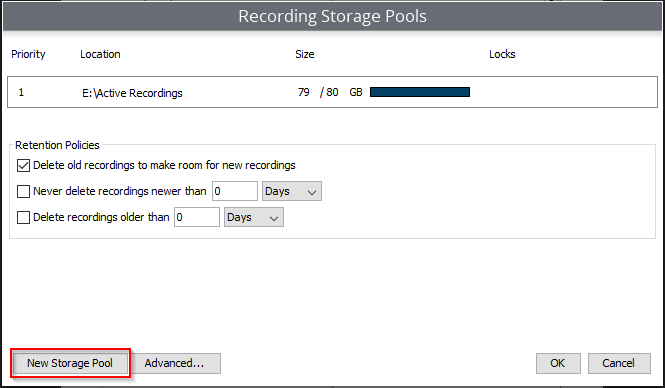 Now you need to enter the storage location for the new storage pool, then click Validate. If this is a network path, ensure the end folder is shared while this migration takes place.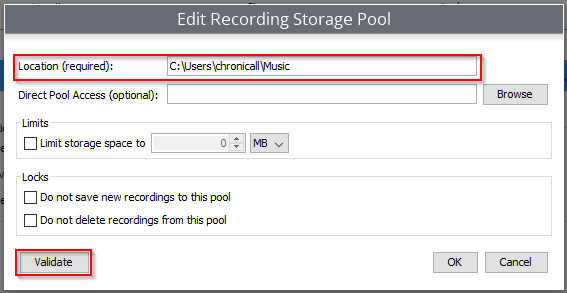 The new storage pool needs to be moved above the existing storage pool by clicking on the up arrow. This is so that new recordings will be saved in the new location automatically.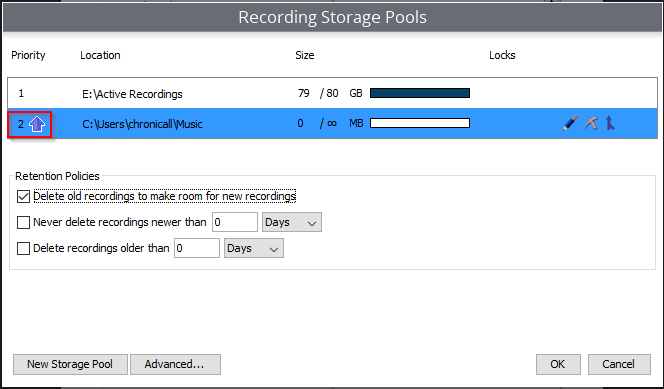 Now highlight the old storage pool and click Merge. This could take some time to complete, depending on the size of the old recording pool.