Overview
This article covers troubleshooting issues with the Multimedia Queued Callback feature and how to troubleshoot them.
Cause
Queued Callback Port Unavailable
Clarification on Queued Callbacks
Specific Skill is set to No Queued Callback
Incorrect Outbound Dial Code
Inhibit Off Switch Enabled in Avaya Manager
Scheduled or Pending QCB in Group Timeline
Resolution
Follow the steps below to resolve your QCB issue.
QCB Port Unavailable
In Chronicall, navigate to Reports > Cradle to Grave.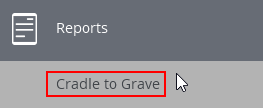 Select your desired time frame.  In this instance, I selected the 27th as highlighted by the dark gray box.
Navigate to Event Level > Event Type > (...).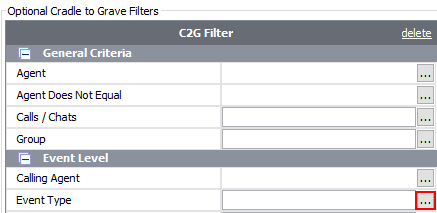 Select QCB Port Aquired, and QCB Port Note Available.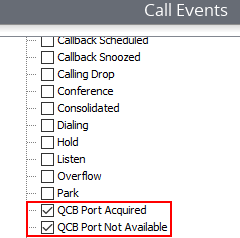 Select Ok, then Excecute.
You should now have a list of all your scheduled Queue Callbacks for your selected date.  You can investigate whether each call was able to acquire a QCB Port, or if a QCB Port was unavailable for each specific call.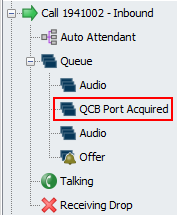 Review Queued Callback Process
Many times what is perceived to be a Queued Callback issue, is just a misunderstanding of how the Queued Callback Ports and availability work.  Please refer to this article for a general summary of Queued Callbacks and Ports.
Queued Callback Strategy
First, we want to verify Queued Callback is enabled for the Multimedia Skill in question.
Inside Chronicall, Navigate to Multimedia Configuration > Multimedia Skills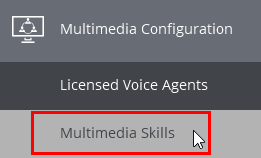 Find the skill having QCB issues, and click the (...) as shown here.  In this example, we are looking at the Avaya CM Sales skill.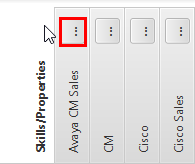 Here we can verify the related settings for Chronicall's Queued Callback.  Select the drop-down arrow next to Queued Callback Strategy.  The definition of each of these options is below.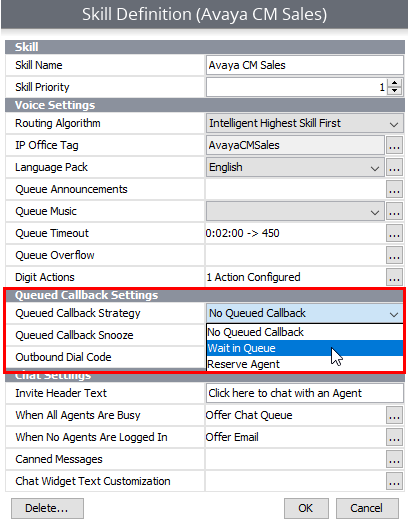 No Queued Callback

: Calls in this skill will not utilize Queued Callback.

Wait in Queue

: Calls that accept a Queued Callback will wait until they are first in line. Once the caller is first in line, the phone system will attempt to call that person and offer them a call. If accepted, the person will be connected to the queue until their call is answered. This is recommended in environments where call durations are short and Agent time is precious.

Reserve Agent

: Calls that accept a Queued Callback will wait until it is their turn. Once it's the caller's turn, an Agent will be removed from the queue and the phone system will attempt to call the person to offer them a call. If accepted, the person will be connected to the reserved Agent. This is recommended if average call durations vary in length. Note: if the reserved Agent chooses to become unavailable (by pressing DND for example), then the caller will be placed first in the queue.
Outbound Dial Code
Phone systems typically require a digit to be pressed prior to connecting to an external line.
For example, if I wanted to dial my customer at "888-555-1234" I first need to press 9 and then enter those digits, resulting in "98885551234".
This setting alerts the specific skill to dial this prefix prior to entering the digits submitted by the caller during the Queued Callback prompt.
In the same location as above inside Chronicall, verify you have the correct Outbound Dial Code for the specified skill. 
You can also compare this field to the same field in other skills that are working in the same office for reference.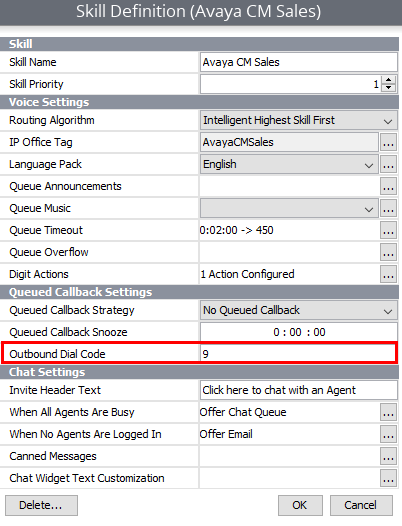 Issues with Outbound Dial Codes
In most cases when you see a missed event in Cradle to Grave, it indicates just that.  Chronicall tried calling the customer back and the customer missed the call.  After 3 attempts it will discontinue trying to contact the customer.
In some cases, we have seen it show the event Abort or Missed when it is unable to dial out due to issues with the Outbound Dial Code.  Refer to the Outbound Dial Code steps above for reference to this settings location.
In rare instances, there may be an issue with an Outbound Dial Code itself. 
In one instance, for example, it would try and dial out.  It would then fail, hitting an operator message saying that the call could not be completed as dialed.  This would occur when the system went to call the customer back.
Let's say you have an Outbound Dial Code of 81 for that Skillgroup and you notice your QCB works for non-local customers, but not for local customers.  This would indicate it is likely an issue with the call routing on the phone system itself.
Chronicall will attach whatever Outbound Dial Code to the number the customer put in for callback.
Test this by trying to call a local or non-local number from your desk phone using the Outbound Dial Code you have set up for the specific skill in question.  
For example, if your Outbound Dial Code is 81, pick up your desk phone and dial a local number with the Outbound Dial Code and all 10 digits, as users normally enter in all 10 digits for Queued Callbacks.  Our local area code is 801, so we could test dialing 81(801)5551234 from our desktop phone.  Then we could try dialing outside of our local area, such as 81(435)5551234. 
This will tell us if the issue lies in your phone system or with the Outbound Dial Code.  Reach out to your phone vendor for diagnosing any routing issues on your phone system.
Inhibit Off Switch Is Enabled
We've had a few rare instances where Multimedia sites experienced the following problem:
Queued callbacks can be scheduled and the consumer would receive the queued callback without issue.   However, when the QCB is presented to the agent both parties would just hear silence and the consumer would then be disconnected.
This failed hand-off is due to a setting in IPO Manager. You need to ensure the Inhibit Off Switch is disabled.
Log into Avaya Manager.  Select the IPO in question, and navigate to System > Telephony > Telephony.  Disable Inhibit Off-Switch Forward/Transfer.  Also under User > Telephony.
Save and Merge your changes, then test another call using the Queued Callback feature.