Diagnosis
1.  On the Chronicall Home Screen, left click the Bell in the top right corner.

2.  Verify your Chronicall Status, as the bell may indicate that there is an issue up front with a specific VRTX device.  If everything is working it should look similar to this below screen.  If not you will see any VRTX's with issues below the Recording Library status. 
A. If you have recurring issues, verify the VRTX devices are not running through a USB Hub.  We recommend 2 VRTX's per Recording Library Server with their own USB port.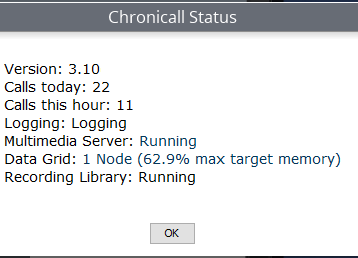 3.  To help identify what the issue is affecting your audio recordings, go to Reporting > Cradle to Grave.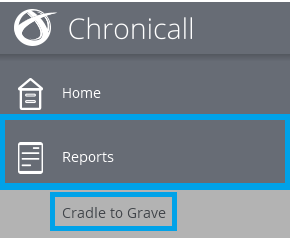 4. Select today for your date, and hit Execute.  This will display all the calls in Chronicall's Database for today.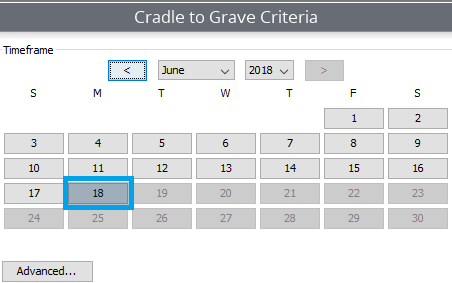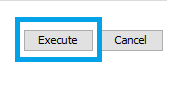 5. Cradle to Grave will show you if you are getting all recordings, some recordings, or no recordings.  If you see a grayed out recording icon, that means the call met a recording rule but didn't capture.  In the screen below, you can see a call with a blue/white play icon that was captured via the VRTX.  Below that is a gray icon, indicating the call met a recording rule, but did not capture. 

A. Keep in mind the VRTX does not capture internal calls.  It will only keep inbound and outbound recordings on the Trunk it is attached too, based on your recording rules.
B. If all the recordings are gray, verify the Chronicall Recording Library service is running in Windows Services.

C. If the icon is blue, but you get an error when trying to play the recording, verify the computer has a sound card.  If the computer you are playing the recording on does not have a sound card, you will encounter an error when playing the recording.
D.  If the recording is blue but Chronicall can't find the path to it, see if you have recently migrated servers.  You may need to contact customer support to redirect the Recording Pool to its new location.  
6.  Make sure you are enabled to see unassociated recordings in Cradle to Grave.
Click here to see how to display unassociated recordings.
7.  Make sure there is no Out Of Ports folder in the Recording Library Directory, at the file path below.  If there is, the issue is that you are running out of recording ports, and would want to upgrade your license to accommodate the higher call flow.  The amount of your recording ports corresponds to how many recordings you can have at any one time.
C:\Program Files (x86)\Xima Software\Chronicall\recording library 
8.  Is there multiple VRTX's and Trunks (phone lines) being captured?  If so is helpful to determine if a specific VRTX is having issues.  If not skip to step 10.  You can right click on the column title bar in Cradle to Grave, and select Trunk from the Drop Down Box.  Then drag the Recording Column next to the Trunk Column to diagnose which trunks may be having an issue.  
A. If your phone system is Avaya IP Office 9.0 and older, be sure you have TFTP Configuration Read and TFTP Directory Read so we can get the trunk information.  You can find this in Avaya Manager, under File > Advanced Security Settings.  Select System > Unsecured Interface to verify this.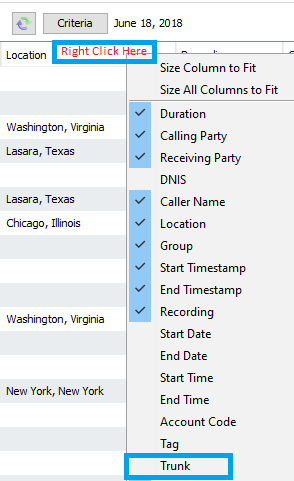 9.  As shown below, once I displayed Trunks below in Cradle to Grave, I could see that the calls on Trunk 9 are having issues.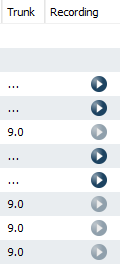 10.  Next we will want to verify the Windows Device Manager sees all your VRTX devices.  If you can see it in the Device Manager as shown below, you know that Windows is seeing the VRTX device, and that the drivers are installed.  If you do not see it listed here, there is no VRTX device physically connected or on a virtual machine, this would indicate the USB's are not properly mapped.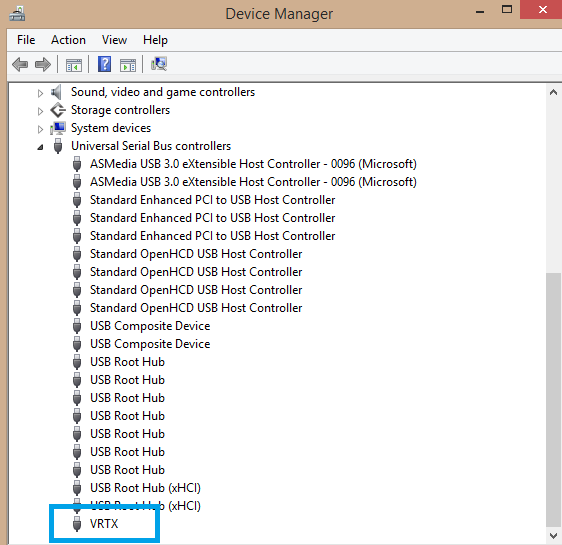 11.  While here, lets also verify that all the USB Root Hubs do not have the ability to power down USB devices.  Right click on each of the USB Root Hubs listed here, and select Properties.  Inside the Properties, select Power Management, and verify the hub cannot turn off the VRTX device.  This will make sure Windows cannot turn off the VRTX's, even if you switch the USB port it is connected too.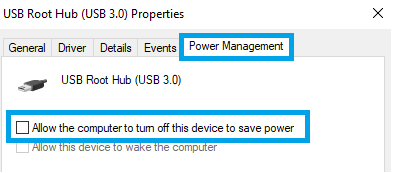 12.  The next step will be to verify Chronicall can see the VRTX devices.  Go to Admin (System) > Recording Libraries > VRTX Configuration.  Select the trunk in question, and select Edit.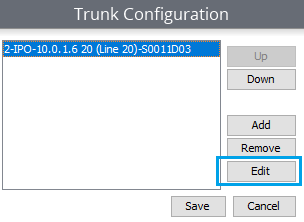 13.  This is where you can verify you can see the VRTX Serial in the drop down box.  If the drop down box is blank, that means Chronicall is not detecting the VRTX.  If Chronicall is not seeing the VRTX, it is recommended to close Chronicall, and unplug the USB for that VRTX, wait 15 seconds, and put the VRTX back in.  Then Restart the Recording Library Service.  Now you can relaunch Chronicall and see if the VRTX is showing in the drop down.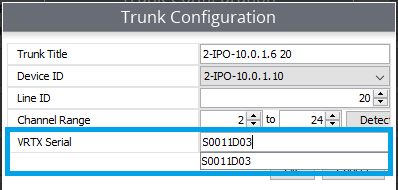 14.  On the Trunk Configuration Screen, you can also use Chronicall to auto detect the Channel Range.  This is helpful if the database has had time to populate with channel data.  Left click Detect, and if it succeeds save any changes made.  Disregard if it cannot detect the channel range and hit cancel.

15.  Now we will want to do a test call to see if it is working.  First verify the agent you will place a test call against across that Trunk meets your recording rules.  To check this, go to Recording > Manage Recording Rules.  Make sure the test call is an inbound or outbound call with an External number.  Since the VRTX lies outside the phone system, the test phone call has to be outbound or inbound and not internal.
16.  Chronicall should capture the recording in the Live folder under the below directory.  You can check here for activity to see if the folder is getting the live data from the VRTX.  It will then compress it into a .spx file and integrate it with the Recording Pool for storage after processing.  You can check Cradle to Grave to see if it isn't showing.
C:\Program Files (x86)\Xima Software\Chronicall\recording library\live