Transferring calls to a Chronicall Multimedia Skill Group
Purpose: If a user on the phone system would like to transfer an active call (inbound or internal call) into a Chronicall Multimedia Skill Group, you will need to program Avaya IP Office to do so.
In Avaya IP Office,  create a new System Shortcode:
Code:  Enter a unique extension number (ex: 600)
Feature:  Voicemail Node
Telephone Number: Provide a name for the Voicemail Node (ex: Support)

Click Ok, Save and Merge.
Create a Short Code in Voicemail Pro Client
 In the Voicemail Pro Client configuration, create a new Short Code (add a new 'Start Point').  Give the Short Code the same name as the System Short Code created in Avaya IP Office Manager (ex: Support).
In the working space, add a Telephony Action>Transfer to the call flow.  In the Transfer properties, Specific tab, enter the extension for the Multimedia Hunt Group in Avaya IP Office in the Destination field (ex: 700 as outlined in the 'Hunt Group' section).  In the Description tab, type in the name of the Chronicall Multimedia Skill Group that the call is intended to go to.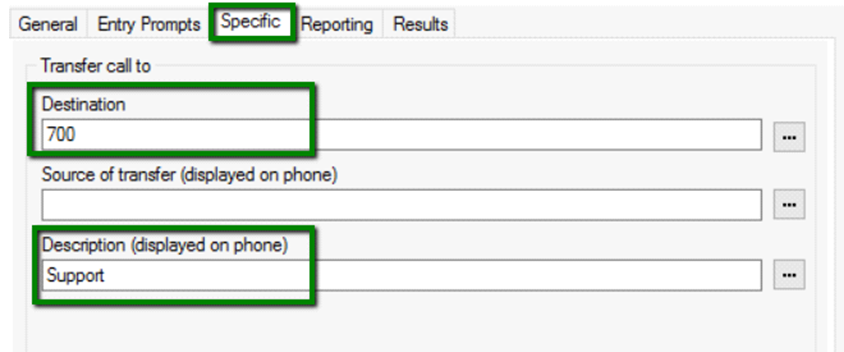 When done, hit OK, Save and Make Live.