To create a skill, begin by logging into Chronicall, expand the Multimedia Configuration section, and select Multimedia Skills (you can alternatively access it by going to System Settings > Multimedia Voice Seat > Skills).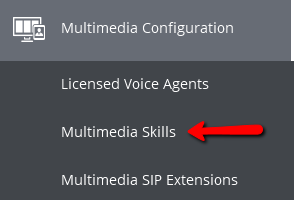 This will open up the Multimedia Skills page. Here you will find any previously configured skills listed. To create a new skill, press the "Add Skill..." button.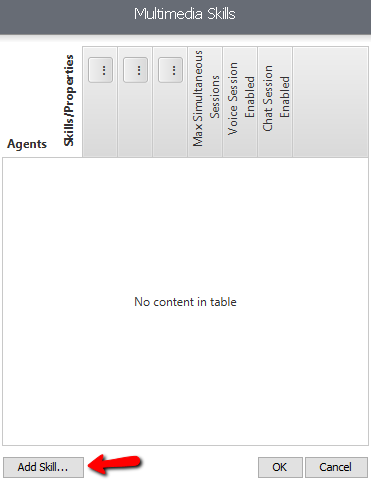 You will be presented with various options to configure your skill. To review what each of these options do, check out this article. Below I have a sample Skill setup.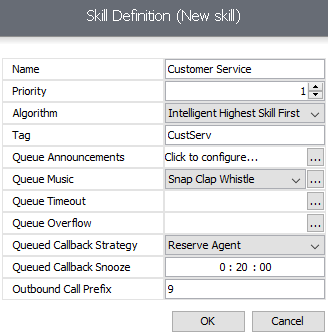 Now that the Skill is configured, the next step is to rank Agents within the skill. The ranking works between 1-10, a 10 being the highest rank.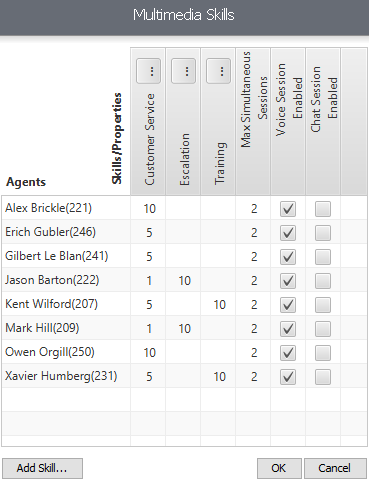 The last step is to configure the Voicemail Pro to route calls to this skill. A more comprehensive article discussing routing calls to be handled by Multimedia can be found here. Remember, the Description in the Transfer must match exactly (case-sensitive) the Tag within the skill.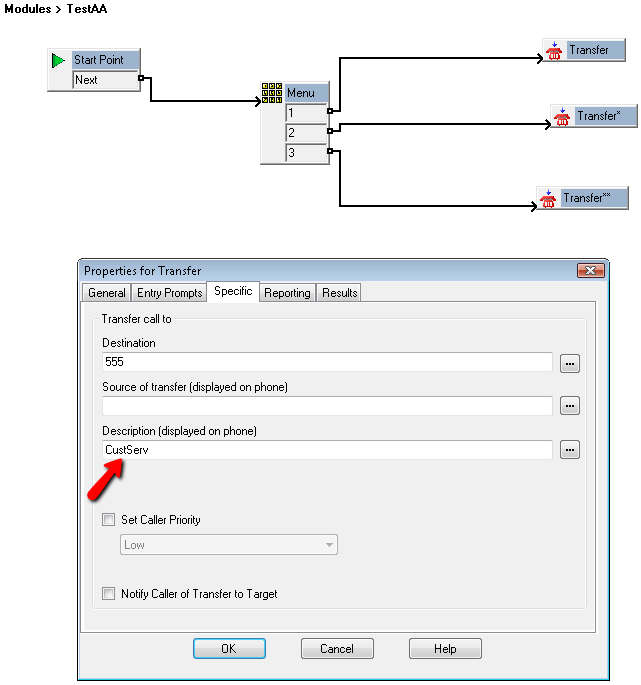 Calls will now be sent to your new skill!